Dynapac is proudly presenting its new visual product identity, consisting of 3 main colors: red, white and grey.
"- Red has always been a significant color for Dynapac, and when investigating the brand values, the red color was among the top recognition factors" says Herman Matthyssen, Vice President marketing. "- The new colors also underline the uniqueness of the Dynapac brand, now part of the Fayat Group!"
The new colors support the future image and spirit of the Dynapac brand, underlining also the innovative character of its products, and the modern design lines.
"- We are very proud of our new visual identity, it signals we are an independent brand with our own sales-channels, own technology and own product portfolio", says Herman Matthyssen.
Simultaneously with the launch of the new visual identity, Dynapac is launching its new compact asphalt tandem roller, CC1100- 1200. The sixth generation of these rollers will immediately become available in the new colors scheme, from the very start. All other Dynapac products will have the new colors within soon as well, as Dynapac will keep the full implementation period short.
The new CC1100/CC1200 generation VI is designed to meet the construction industry's tough conditions with the operator in mind resulting in a robust, comfortable and modern machine for best compaction result. The new machine has a unique design with its cross-mounted engine in combination with an excellent visibility and massive casted forks with built-in flexible lifting/towing/tie down possibilities.
"Our aim is to have all Dynapac products in the new colors before year-end, and that seems very realistic right now" Herman Matthyssen concludes.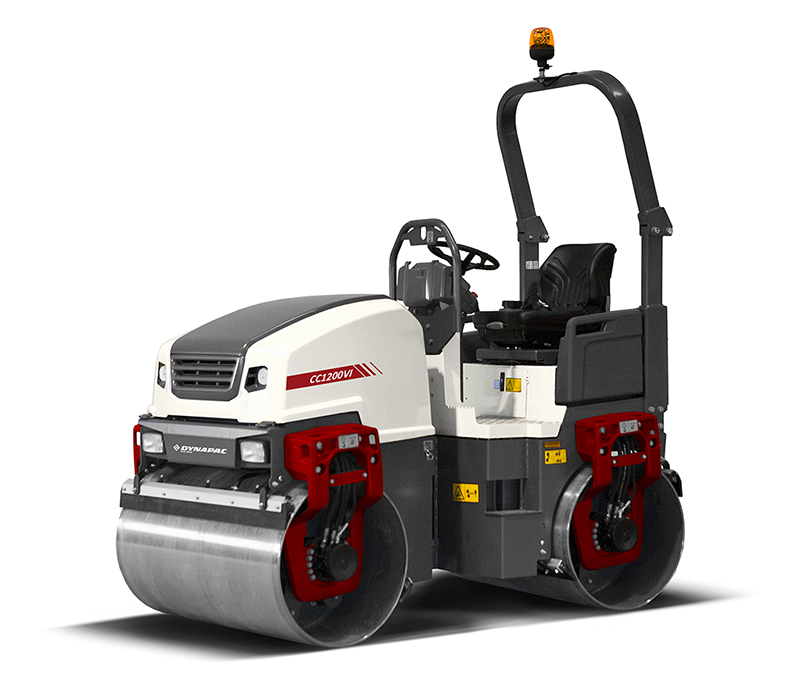 Dynapac is a leading supplier of high tech soil and asphalt rollers, pavers and milling equipment, committed to strengthen customer performance. Dynapac is represented worldwide via its own regional sales- and service offices, and also cooperates with an extensive and professional distribution network. Headquartered in Wardenburg, Germany, Dynapac has production facilities in Europe, South America, and Asia. Dynapac is part of the FAYAT Group.