Finally society is opening up after the pandemic and we can meet and greet our customers fist-hand again. In October Dynapac attended exhibitions in France, US and Sweden, reported below:
Rennes, Britanny, France
Dynapac France was present at the Artibat fair 2021 in Rennes, Britanny, showing our latest innovations such as the compact paver F1250CS with remote control, new electric plates DFP5Xe and DFP8Xe. On our local dealer booth, Blanchard TP, the successful Dynapac machines were also shown like CC1200VI, D-One, DFP7AX.
It was the occasion to reconnect with our customers after the tricky Covid period. Many interesting contacts were made and we promised to be back in Britanny in 2 years!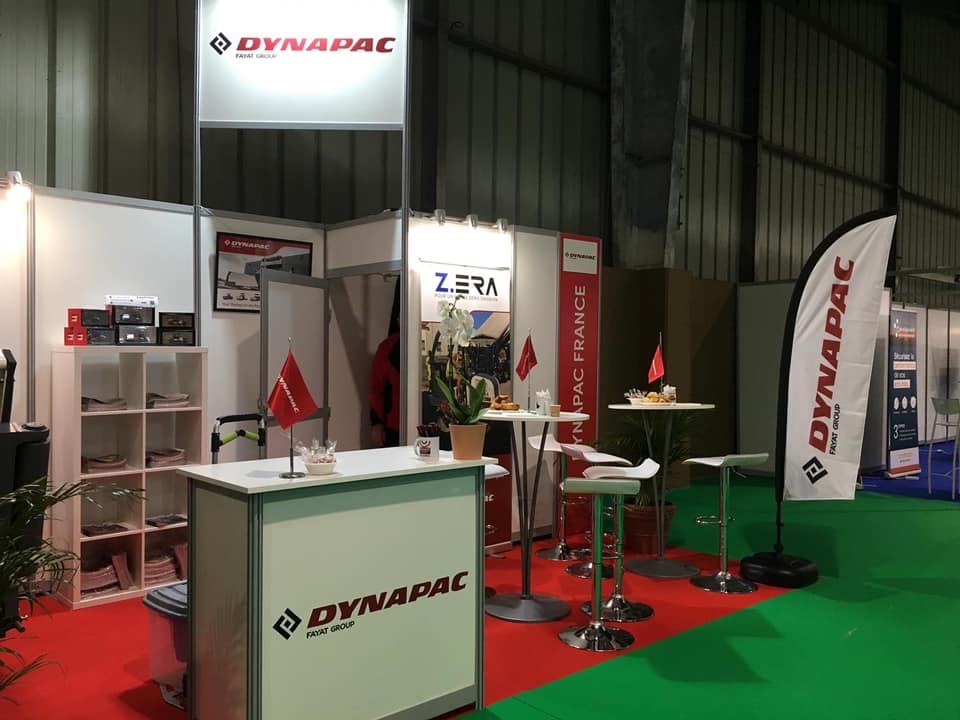 Las Vegas, USA
The ARA Show in Las Vegas was our first in-person trade show since the start of the COVID-19 pandemic. With attendance being higher than expected this gave us the perfect opportunity to get in front of multiple customers at the same time in the same place. We were able to get our new products; CA1400D w/ Cab, DFP5X, DFP8X, DFP9X, the new DRQ series (15, 25, 30) and the first ever electric forward plate DFP9XE, in the hands of our customers.
Our rental sales team; Frank Lang and Brent Wagner, were excited to finally get back to an in-person show. This was evident as they exceeded the projected revenue target for the show. So when all the "bets were in" and "chips were on the table" we came out winners! The ARA Show proved to be a big win for us, the customers, and our Rep Groups!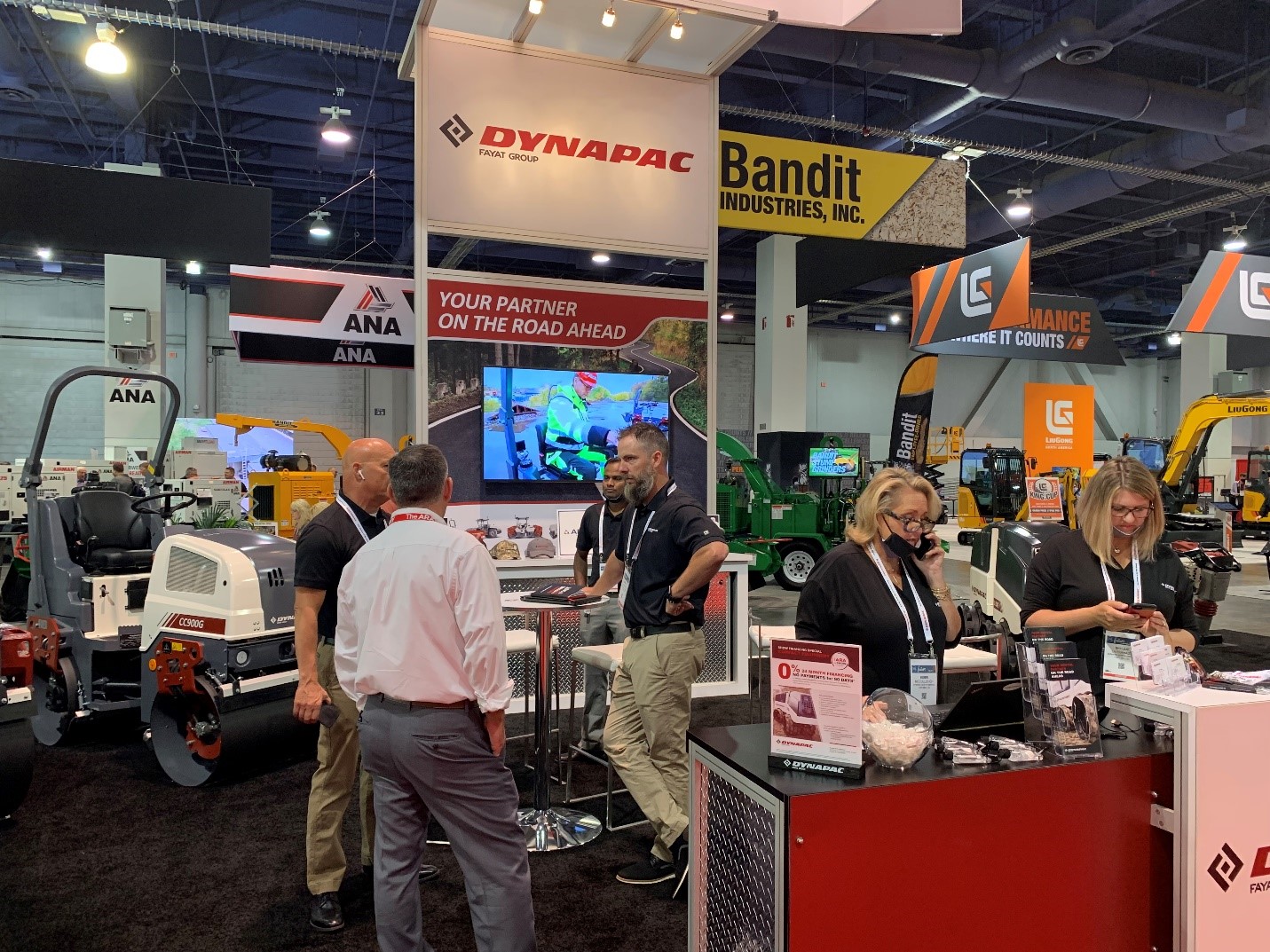 Gothenburg, Sweden
Dynapac Scandinavia put on a nice show at the outdoor Entrepreanad Live show in Gothenburg. Even though there was some wind, it was still a cozy atmosphere with lots of people visiting the Dynapac booth. The Dynapac exhibition general Stefan Carlsson did a great job branding the booth putting extra consideration into important details such as offering great - and hot - coffee to the customers.
The new CC900 electric of course got a lot of attention, but also the new light equipment range, the CA1400 with cab and the SEISMIC roller. The very knowledgeable Dynapac crew did a great job demonstrating customer values and lots of long and interesting discussions took place over the 3-day exhibition. All in all – a very fruitful event.